The Heart Field
The Heart Field is the reflection of our soul energy within our realm of existence. It is our most powerful form of energetic protection, intuitive guidance and strength helping us to navigate our way through life's challenges.
The heart field is subject to energetic damage, attack or neglect and benefits greatly from healing and activation.
In this class I discuss the heart field in a short video (9mins) after which you do a short meditation (20 mins).
You can download the slide deck for easy reference.
This is the 4th slide in the slide deck that goes with the explainer video.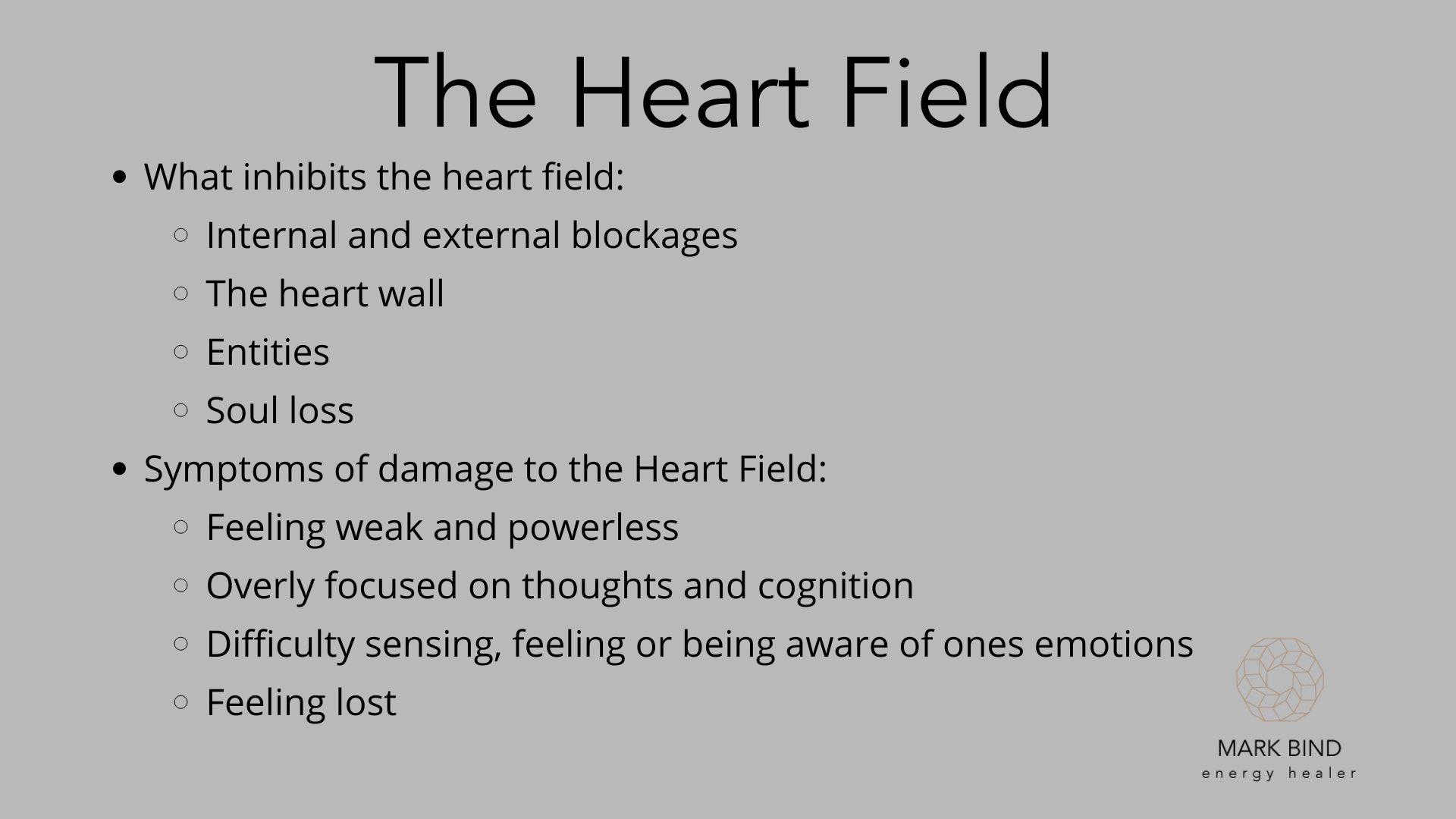 Other courses
These courses also help clear and heal your energetic anatomy
Check your inbox to confirm your subscription