The DNA Centre
The energetic home of our DNA is our DNA energy centre. Lifetimes of neglect in a hostile energetic environment has left our DNA centre damaged and wounded. Fortunately we can heal and activate the DNA centre energetically and allow the body to follow.

In this powerful meditation we connect to source energy and harness the power of the Divine to heal, cleanse, balance, align and activate our DNA. This meditation also contains a powerful cellular cleanse and activation to fill the cells of your body with Divine light.
Put your body on the path to complete health and vitality by registering today.

In this short class I discuss the DNA energy centre in a short video (9mins) after which you can do the meditation (20 mins).
You can download the slide deck for easy reference.

This is the 2nd slide in the slide deck that goes with the explainer video.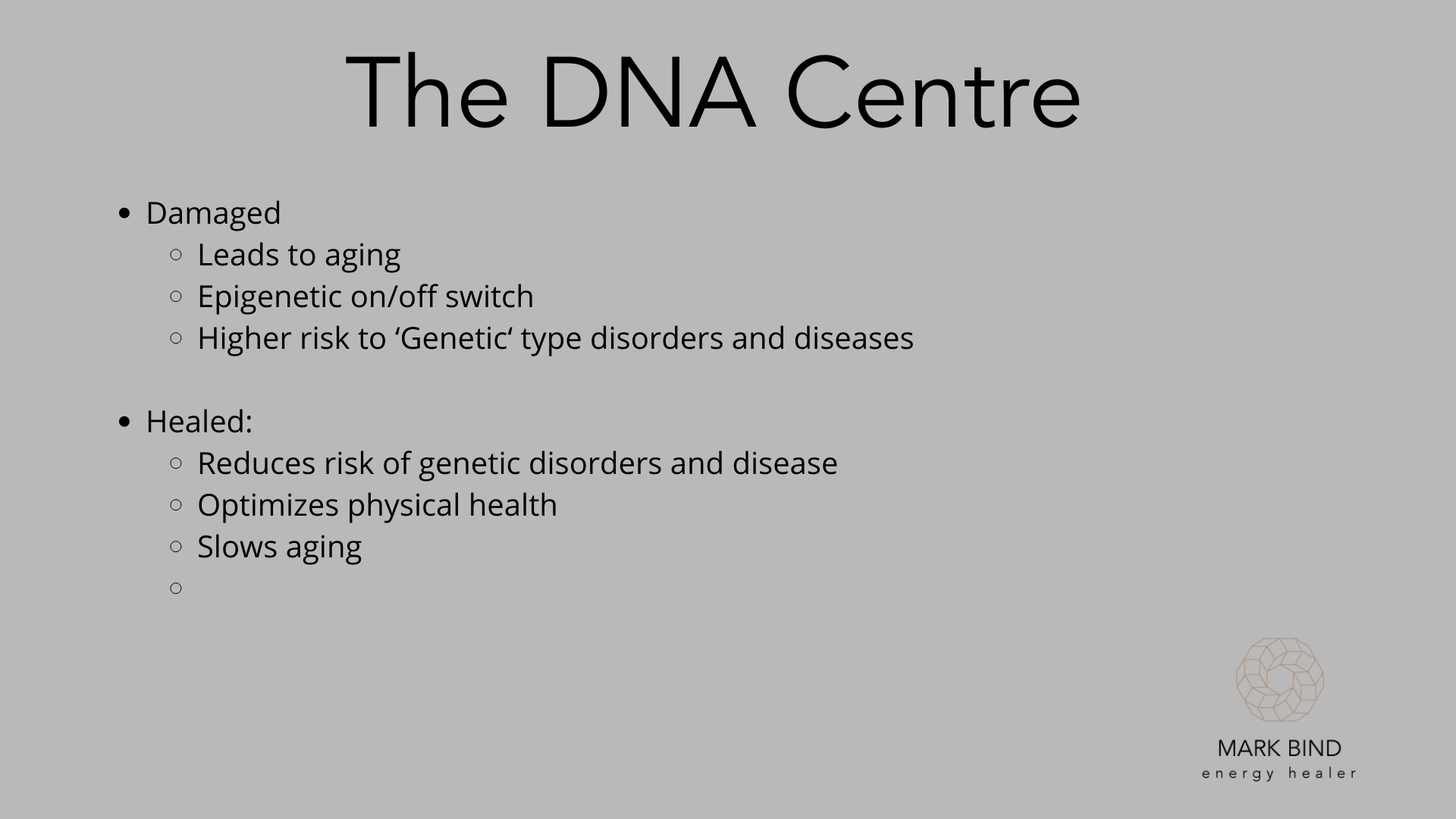 Other courses
These courses also help clear and heal your energetic anatomy
Check your inbox to confirm your subscription