Are You Ready To Unlock Your Life?
Does it feel like you are blocked in certain areas of your life? Is there a lack of flow? Perhaps you have some energetic debris blocking up the aspects of your extended light body.
The extended light body incorporates levels 6 – 16 of your energy field and contains 17 aspects representing various areas of life.
These aspects become blocked with the accumulated negative energy from all our previous lifetimes.
The good news is that we can clear these aspects and open ourselves up for greater energy, flow and abundance in life.
Join us for this powerful 12 week healing journey.
What you will learn:
The 17 aspects and what blocks them.
How to measure the density of debris in each field
Exercises to clear each aspect and how to prevent accumulation of further negative energy.
A simple forgiveness exercise.
How to practice the ancient Hawaiian Ho'oponopono healing process.
Weekly practices for personal transformation.
And more.


Receive weekly workbooks and healing meditations.
Receive Pendulum ABC's for FREE.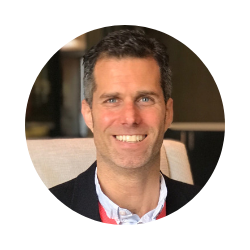 Mark Bind is an internationally renowned energy healer, teacher and trainer of healers based in Cape Town, South Africa.
He has been immersed in his work for over 10 years, exploring the energy behind each and every physical and emotional symptom experienced by his family and clients.
Out of this process Mark has created 'The Complete Aura Restoration', a proactive healing approach which addresses all 7,000 layers of your energy field to restore your aura to its original state of pure light and facilitate your energetic ascension.
Example Featured Products
Showcase other available courses, bundles, and coaching products you're selling with the Featured Products block to provide alternatives to visitors who may not be interested in this specific product.
Check your inbox to confirm your subscription